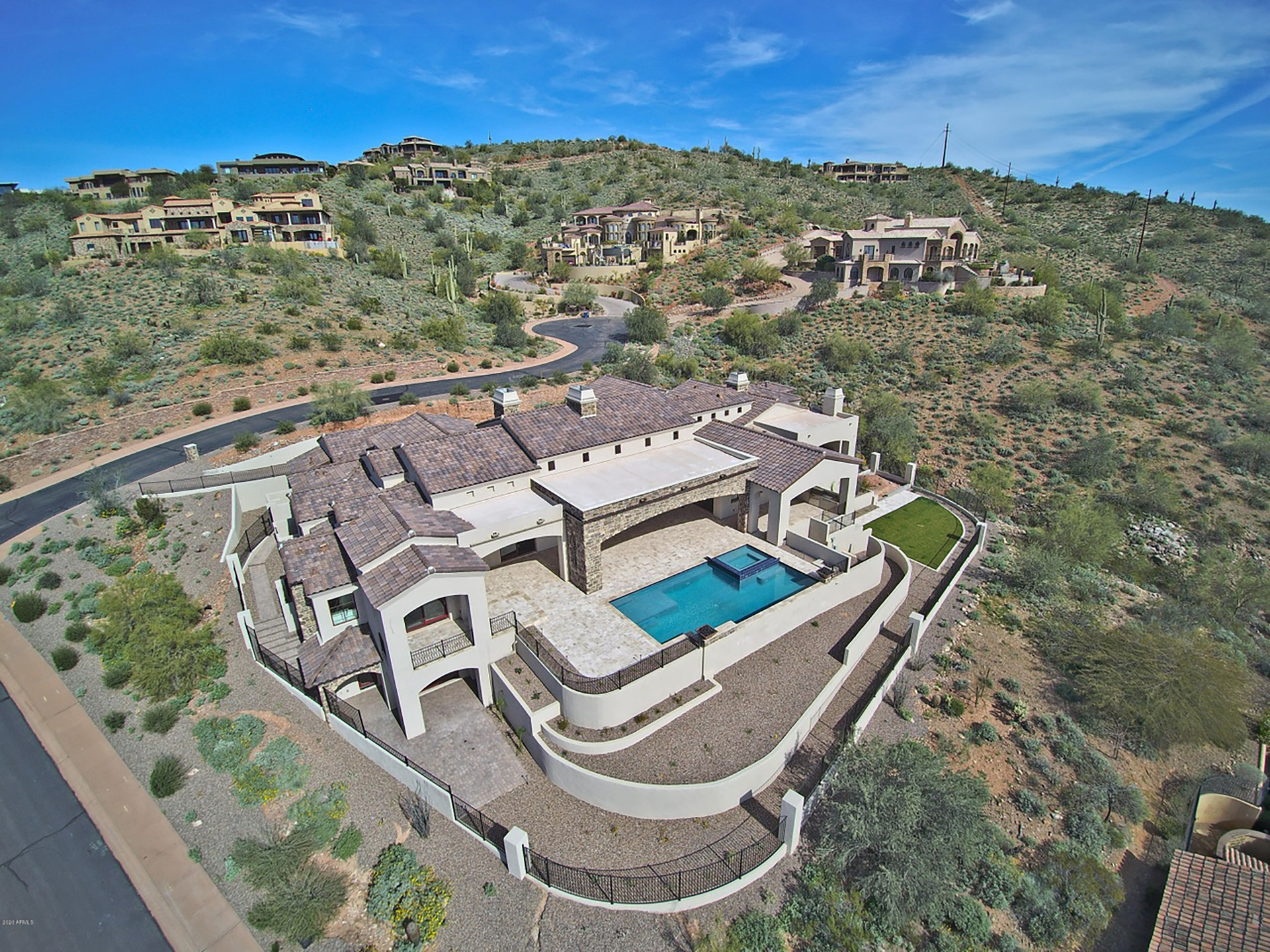 Truth be told, we may be a little biased because we are an Arizona based business, but it is truly one of the best states to call home! If you find yourself reading this blog, you may already be accustomed to all the great things the Grand Canyon State has to offer, beyond the best weather in the country.
We specialize in custom homes and luxury remodels in Phoenix, Scottsdale, Gilbert and surrounding East Valley neighborhoods, even extending to Fountain Hills.
Let's talk about location first – the East Valley is home to Modern Splendor Homes in Queen Creek and includes cities like: Mesa, Tempe, and Chandler. The East Valley also includes Gilbert, where we have four custom homes projects currently under construction in the newest luxury neighborhood of Somerset.
The Phoenix metropolitan area is made up of several valley locations. The Northeast Valley includes Scottsdale, Arcadia, and Fountain Hills. Modern Splendor Homes currently has more than a dozen projects in this area. Each community is distinct in its own way, and caters to a specific lifestyle and set of interests.
We are breaking down four areas to consider for your custom build or luxury remodel in Arizona – and what you can expect as a prospective resident looking for a community to call home.
Phoenix
The Phoenix metropolitan area is now home to more than 1.6 million people – one of America's major cities, and the fifth most populous city in the country! Phoenix itself has over 386 neighborhoods so you are guaranteed to find somewhere that matches what you're looking for – though it will certainly come at a higher price than most surrounding areas, due to its proximity to all the excitement of the city. Phoenix is home to the Suns, Cardinals and Diamondbacks so there is always an exciting game to catch and lots going on in sports in the city. It has a wide range of affordable to upscale restaurants and continues to build spaces for large-scale events. Not to mention, the entertainment is unending – so there is always something to do. Needless to say, Phoenix will offer a great deal of fun and excitement for those looking for a great time, close to home.
Median Home Price: $938,000
Gilbert
Gilbert is considered one of the top places to live in Arizona. Despite the close proximity to Phoenix, Gilbert is still up and coming. What used to be predominantly farm land, is now undergoing a rapid transition to a true suburban neighborhood. Gilbert is close to the freeway, the city and the amenities you need and want for your family. It is the fastest growing city in Arizona and among the top 50 fastest growing cities in the country. Gilbert has some of the best schools in the area and is among the top rated school districts in the state. As most of the East Valley is fairly developed, there is a unique opportunity in Gilbert to join a community that still has tremendous growth ahead!
Median Home Price: $523,318
Scottsdale
Scottsdale is a still considered a newer city, established in 1951. With each turn, you see its modern and upscale flair and notable cleanliness of the city. Scottsdale is the fifth richest city in the state. The pace is slower than Phoenix and it offers some of the country's best golf courses and luxurious resorts. It is close enough to the excitement of the city, but far enough away to delight in its vacation vibes and desert landscape. Scottsdale does see a peak in visitors during the winter because it attracts people looking to escape colder temperatures – and we don't blame them! Scottsdale boasts its beautiful vacation-like vibe and attracts some of the most affluent Arizonians looking for a place to call home.
Median Home Price: $730,000
Fountain Hills
Though a further drive from the city, Fountain Hills has a special place in our Modern Splendor heart because it is home to some of our favorite builds. It is about 32 miles from Phoenix and has a population of just over 23,000 people – providing peace and tranquility. With some of the most spectacular views of Arizona, Fountain Hills offers a tremendous amount of space and natural beauty. Fountain Hills is perfect for those looking for a slower pace of life outside of the major city and don't mind making the drive for work or entertainment.
Median Home Price: $600,000
Arizona is one of the most diverse states in the country and even in neighboring cities, you can expect distinct and contrasting experiences – part of what makes this state so special. There are many other cities that deserve their own shout-out, so stay tuned for future blogs about the best places to call home and create your own modern splendor!