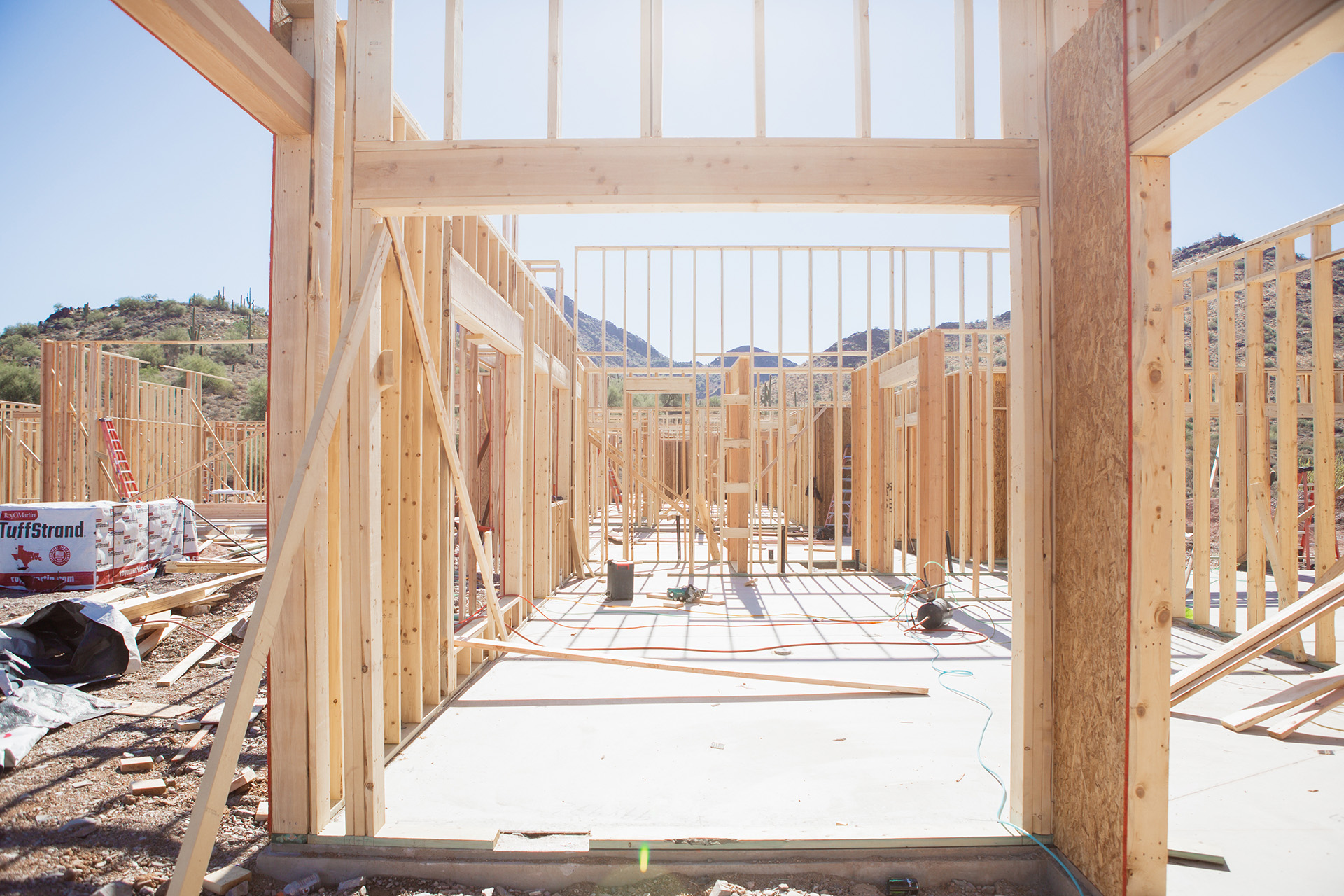 Building a custom home can be an exciting and rewarding experience, but it can also be overwhelming if you don't know where to start. That's why we're here to help you navigate ten steps to building your custom home! If you're considering building a custom home in Arizona, it's important to assemble a team of construction professionals from the beginning who can guide you through the process.
Here are the ten steps to building your custom home:
Step 1: Assemble a Construction Team
The first step in building a custom home is finding a custom home builder, an interior designer and an architect. Do your research and read reviews to find a company with experience building custom homes in the area you are looking to build. Check out their social media pages and previous work, maybe even ask for references to chat with past clients. Many designers and architects will have builders they have built working relationships with that can help guide you through the process. Assembling the "Dream Team " from the beginning will make all the difference in your experience building a custom home.
Step 2: Choose Your Lot
The next step is to choose a lot and desired location for your custom home. If you already have a lot, make sure it's suitable for building and meets any local zoning or building requirements. If you need to purchase a lot, your custom home builder & design team may be able to assist you in finding the perfect location. Your home will be customized and designed to fit within the building envelope of your lot.
Step 3: Design Your Custom Home
Once you have assembled the team, and obtained the perfect location it's time to begin the design. Consider the size and layout of the home, the number of bedrooms and bathrooms, and any special features or amenities you want, such as a pool, outdoor living area, rec room and ample storage. Working with a team of professionals from the beginning can help projects stay on time and on budget once construction begins. Hiring a reputable builder with industry experience can help design a home to fit your budget. Many times clients design their dream home with an architect and have no idea what those produced plans will cost until it is too late in the process to scale back.
Step 4: Obtain Permits and Approvals
Before construction can begin, you'll need to obtain the necessary permits and approvals from the local government. Your custom home builder or architect will assist you in navigating the permit and approval process according to the regulations set forth in your local municipality. Many neighborhoods have an HOA and require and architectural review of your plans prior to submitting to the city for approval.
Step 5: Prepare the Site
Once you have the necessary permits and approvals, it's time to prepare the site for construction. This may involve clearing the land, leveling the site, and sleeving for utilities such as water and electricity. Working with a builder from the beginning can help solidify what the costs will be for site preparations.
Step 6: Build the Foundation
The next step is to build the foundation of your custom home. This is a critical step, as the foundation will provide the stability and support necessary for the rest of the home. Your contractor will work with you to choose the appropriate foundation type based on the soil conditions and other factors.
Step 7: Construct the Framing
With the foundation in place, it's time to construct the framing of the home. This involves building the walls, roof, and other structural components of the home. Our clients love this part of the process, because the home begins to take shape!
Step 8: Electrical, Plumbing, and HVAC Rough-In
Once the framing is complete, it's time to install the rough in for electrical, plumbing, and HVAC systems. This involves running wiring and piping through the walls of the home. This is when all the lines are laid out and low voltage items will be added. Final connection and fixtures will be added at a later stage.
Step 9: Install Insulation and Drywall
With the electrical, plumbing, and HVAC systems in place, it's time to install insulation and drywall. Insulation helps keep the home comfortable and energy-efficient, while drywall provides a finished surface for the walls and ceilings.
Step 10: Install Finishes
The final step in building a custom home is to install the finishes: flooring, cabinets, and fixtures. This includes everything from carpet & tile to cabinets & countertops dressing up the home with plumbing and electrical fixtures. Remember everything you came up with in the design phase? This is when you start to see all of the beauty come together!
Building a custom home in Arizona requires careful planning, attention to detail, and the expertise of a trusted TEAM made up of builder, designer and architect all working together. By following these steps, you can create the home of your dreams and enjoy it for years to come. Modern Splendor Homes prides itself on working with the industry's best, most experienced design professionals to Build Livable Luxury.