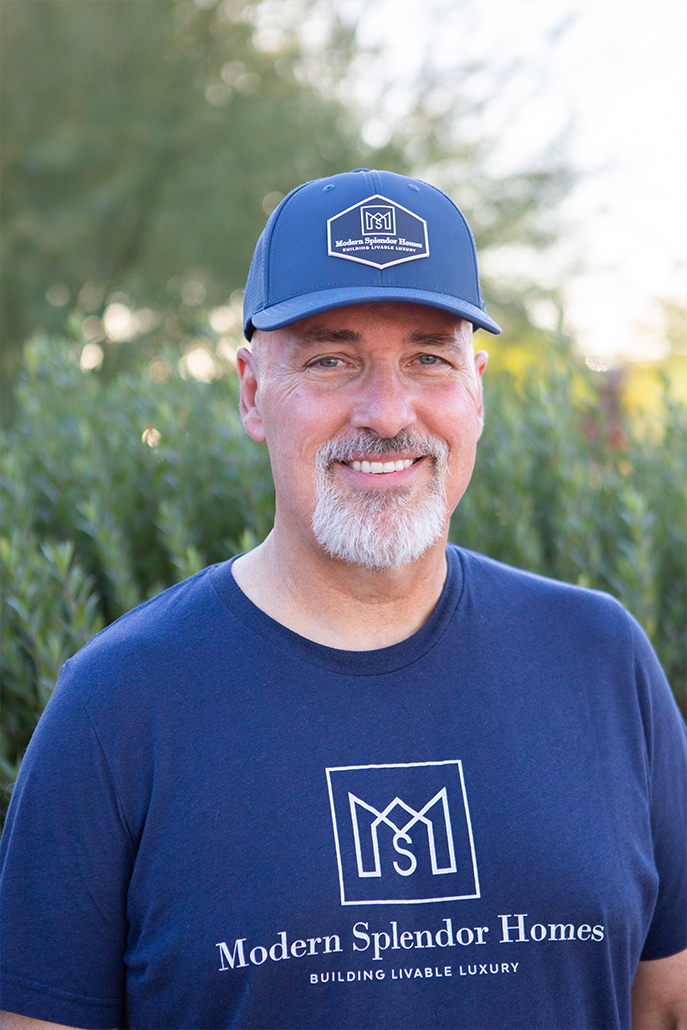 John Genovese
Superintendent/Warranty Specialist
John comes from a multifaceted background which includes- Home remodeling, carpentry, plumbing, and electrical. In addition to the building trades, John has worked in a multitude of different professions including; education, the mortgage business and sales. Having worn many "hats" over the years, has gained him a diversified experience which helps him understand people and find solutions.
Prior to joining our team, John worked in the commercial maintenance field and was responsible for maintaining multiple professional buildings. There, he scheduled and coordinated with everyone from professionals to cleaning crews. John maintains it's all about listening, communicating, and ultimately, providing solutions.
Needless to say, John understands the complexities of the" building experience" which makes him a great asset to our company. John grew-up in the Midwest (Naperville, Illinois) and has resided in Arizona for last twenty years. Maintaining his Midwestern values, John believes in doing his best and going the extra mile.
Outside of work, you'll find John exploring Arizona's great outdoors. John is an avid hiker and fisherman. He's hiked most of the state's trails including Humphreys and Browns peak. At home in Queen Creek, he enjoys tinkering in the garage, fixing cars, and playing with his dog and three rescue cats.