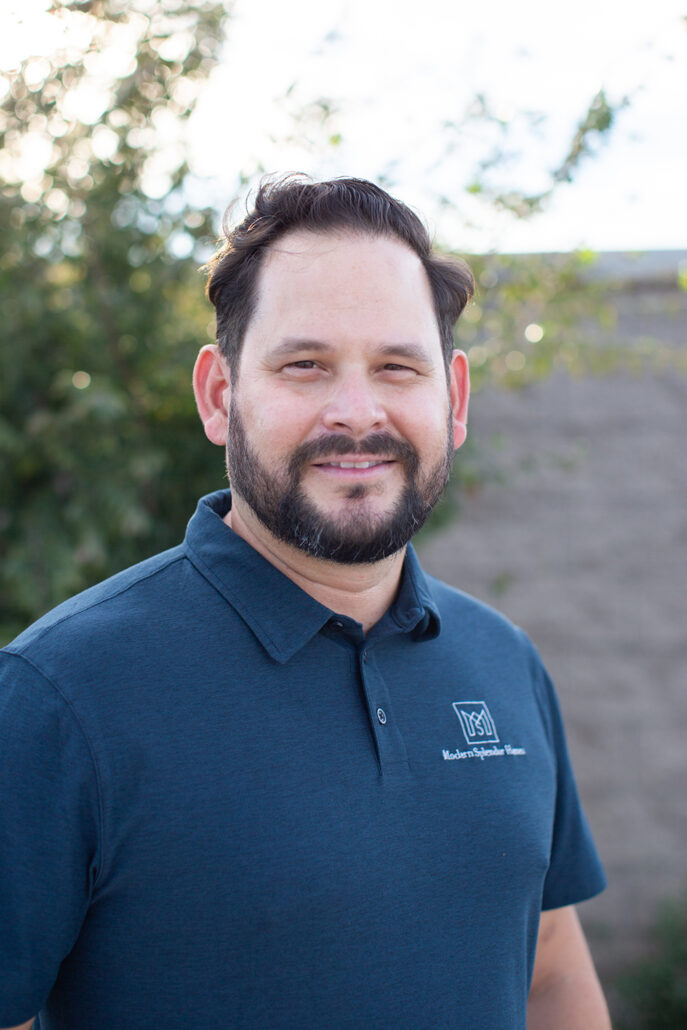 Brian Padilla
Project Manager
A native of Arizona, Brian graduated from Northern Arizona University in Hotel & Restaurant Management in 2005. After graduating Brian worked in his management field at the Four Seasons in Jackson Hole, Wyoming with a continued work experience at the Four Seasons in Santa Barbara, California. While working in California he rediscovered a childhood artistic ability and developed a passion for custom home building and heavy civil construction.
Brian returned to Arizona seeking a career in heavy civil construction with Hunter Contracting Co. With eight years of management experience at the company, he addressed many concerns including cost estimates and control, construction scheduling, and procurement and risk assessment. While at Hunter he interacted with all team members in construction projects from engineers to owner to contractors. He has been surrounded by many inspiring people allowing him to display the freedom to create and achieved additional education in Architectural Design.
Brian enjoys all outdoor activities and along with his wife and two children fills his free time with his favorite activity of snow skiing. He loves to camp and enjoy the ever-changing landscape of the state he calls home.